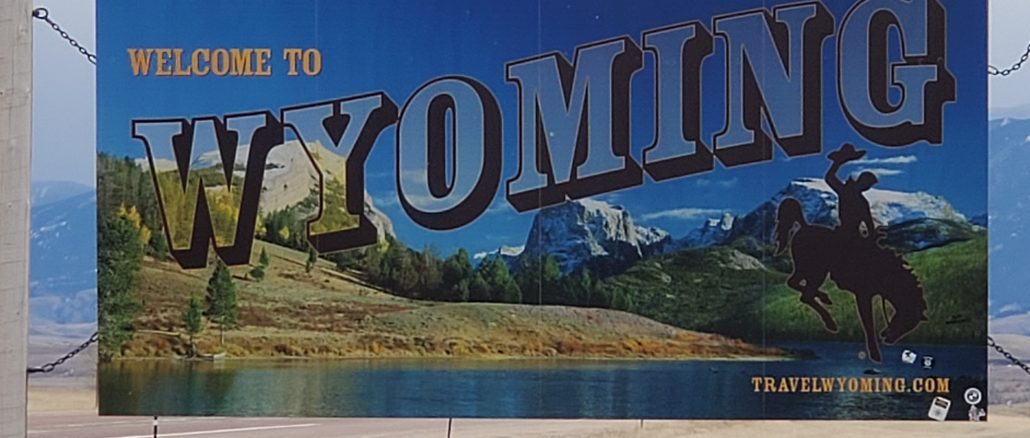 Travel to Wyoming has returned to or exceeds pre-pandemic levels on all benchmarks.
Tourism is the second largest industry in the state, touching all 23 counties and positively impacting the lives of residents across Wyoming.
From fossil digging to dude ranch experiences, travel is a lead contributor to sales and use tax, is the largest private sector employer in Wyoming and is essential to the economic well-being of the state.

2022 Economic Impact Highlights:
• In 2022, Wyoming welcomed an estimated 7.5 million visitors – an 8.5% decrease over 2021.
• Those visitors spent $4.5 billion buying goods & services from Wyoming businesses – a 3.8% increase over 2021.
• That $4.5 billion in spending generated an estimated $247 million in sales and use tax for local and state governments – an increase of 0.7% over 2021.
• The visitor economy, which supports more than 33,000 jobs, gained 1,850 jobs – an increase of 5.9%.
• Additionally, salaries and wages increased by 14.3%, totaling $1.2 billion in earnings.
National Travel and Tourism Week (NTTW) is a time to celebrate the hard work and dedication of the industry's 33,000+ workforce as well as the organizations and businesses that welcome visitors to Wyoming daily.
Wyoming's warm hospitality and western way of life are fundamental to sustaining the Cowboy State's robust visitor economy.

The annual weeklong event commemorates the significant contributions of the travel industry in the United States.
This year, NTTW will be held May 7-13 and emphasize the crucial role of travel in driving economic growth and innovation through the theme #TravelForward.
Established in 1983, NTTW has become an annual tradition to recognize the travel industry's role in stimulating economic growth, fostering vibrant communities, creating high-quality job opportunities, promoting business activity, and enhancing the overall quality of life for ordinary Americans.

Travel acts as a catalyst for a thriving U.S. economy, playing a vital role in driving the success of various industries. In 2022, the U.S. travel industry contributed to economic output of $2.6 trillion and supported 15 million jobs, benefiting communities, small businesses, and working families throughout the nation.

Moreover, travel spending in 2022 generated approximately $160 billion in federal, state, and local taxes.
These revenues are crucial for funding essential public services, all while saving an average of $1,270 in taxes for each U.S. household.

The Wyoming Office of Tourism has planned a weeklong series of events to celebrate NTTW including a proclamation signing with Governor Mark Gordon on May 4th, an industry homepage takeover on TravelWyoming.com, as well as social media posts and events to highlight the travel and hospitality industry.

"Travel is a fundamental pillar of our nation's economic success, and here in Wyoming, it serves as a crucial force for generating jobs, cultural enrichment and shaping who we are as a community," said Diane Shober, executive director for the Wyoming Office of Tourism. "As we celebrate National Travel and Tourism Week, we are filled with immense pride as we recognize the significant impact that travel has on our community today, and eagerly anticipate the ongoing contributions it will make to our future growth."