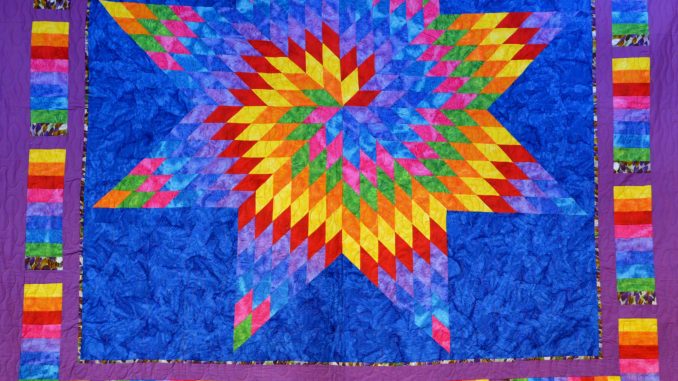 The 24th annual Quilt Display, organized by the Buffalo Quilting Gals, will be in the Johnson County Library during the month of March.
Celebrating National Quilt Month during March, the display is open to all county residents and there will be no judging or sales.
Those interested in displaying their work are asked to submit just one due to limited space.
Drop-offs for quilts will be this Friday and Saturday from 10 to 4, and they will be on display from March 2nd through the 28th, with pick up set for Monday, March 30th.
Co-sponsored by the Buffalo Quilting Gals will be a Trunk Show on Saturday, March 14th in the library's Twing Room beginning at 10am.
Quilting Gal Juli Jarvis, co-organizer of this year's quilt show, tells us more about the trunk show.
For more information on the quilt display, contact the Johnson County Library at 171 N. Adams Ave. in Buffalo or call 307-684-5546.