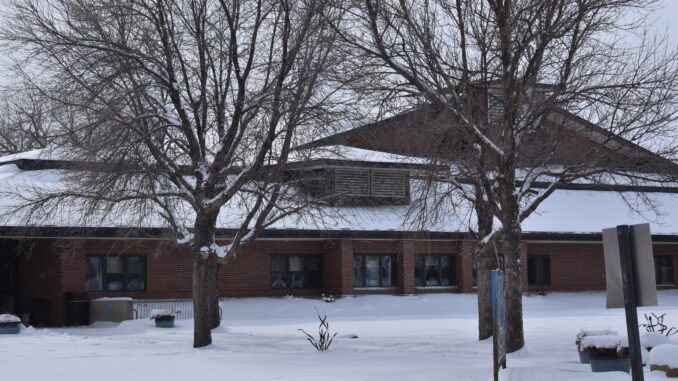 The SCSD#3 Board of trustees met on Wednesday, March 15. Jennifer Betz, activities director, reported on the recent basketball tournament that ACHS hosted in Buffalo.
She added that it is now track season, but..
Jay Buhr, district maintenance supervisor, reported that he had cleaned the snow off the Arvada-Clearmont School track.
The board voted to accept a bid from K12ITC for managed technology services at the school, and to accept the proposal from side-by-side consulting for professional development for the upcoming year. They also approved teacher contracts for the 2023-24 school year.
Several policies were approved by the board, including the stock opiate antagonist policy; graduation requirements and graduation; student health policy, and first aid and emergency care.
The board moved to remove two board policies as well, one concerning jury duty and one concerning student health.
New board member Karis Prusak reported that the new board member training was helpful to her.
 Superintendent Chase Christensen spoke about the upcoming June 15 get-together of the board members from Sheridan and Johnson County and Sheridan College to be held in the Park at Ucross, with SCSD#3 hosting the event.
Next meeting will be April 12 at 7 p.m. in the multi-purpose room at the school.