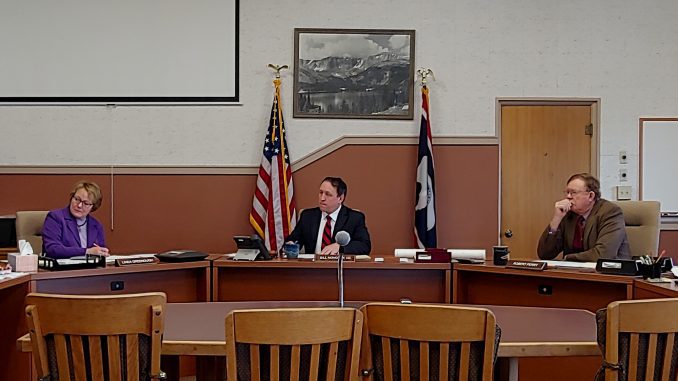 The settlement reached between Johnson County and Carbon Creek/Powder River Midstream last week netted the county $3.4 million in back taxes owed to the county, but legal fees charged to the county amounted to just under $17,000.
The commission certified that the county had spent $16,706.18 in outside legal fees so the costs could be passed on to the various taxing districts.
The districts, such as the Hospital District, Solid Waste District, and the Cemetery District will be receive their portion of the settlement funds from each of the previous budgets from 2016, 2017, and 2018 minus their percentage of the total legal costs on the settlement.
The county also specified what three of the districts should do with the settlement funds.
The commission voted to approve the motion for the library, museum, and fairgrounds to replenish their depleted reserves before using the funds for current budget needs.