(Photo courtesy of Grainger and Bighorn Films)
Some people are afraid to fly, for other's it is their passion. On February 16 JT Grainger, President of Sheridan Pilots Association and founder of Sheridan Pilots 307 Flight School, talked about aviation in Sheridan.
The Sheridan Pilots Association is a 501 c 3 nonprofit corporation and was founded by local pilots in 2013. Sheridan Pilots 307 – Flight School was founded in May 2020 seeking to improve access to aviation.
Grainger added the aviation industry has a high demand for those wishing for a career in aviation, either as pilots or maintenance technicians.
He said last June the Pilots Association put together a major event called 'Wings and Wheels' to celebrate Sheridan County Airport and longtime manager John Stopka retiring. The second annual event is planned for Saturday June 3. It was a huge success last year and was the major fundraiser for the year for the Association's scholarship program.
Also, there will be an Airport Public House event in August.
Although the names are similar, the Sheridan Pilots Association and Sheridan Pilots 307 Flight School are two different organizations. However, they both have principles focusing around aviation and teaching people how to fly.
For Sheridan Pilots 307 flight school, Grainger said they have 3 main principals – 1) dependable flight instruction, 2) consistent access to aircraft and 3) affordable flight training. He said the main goal of the Sheridan Pilots 307 Flight school is to help improve access to aviation one flight at a time.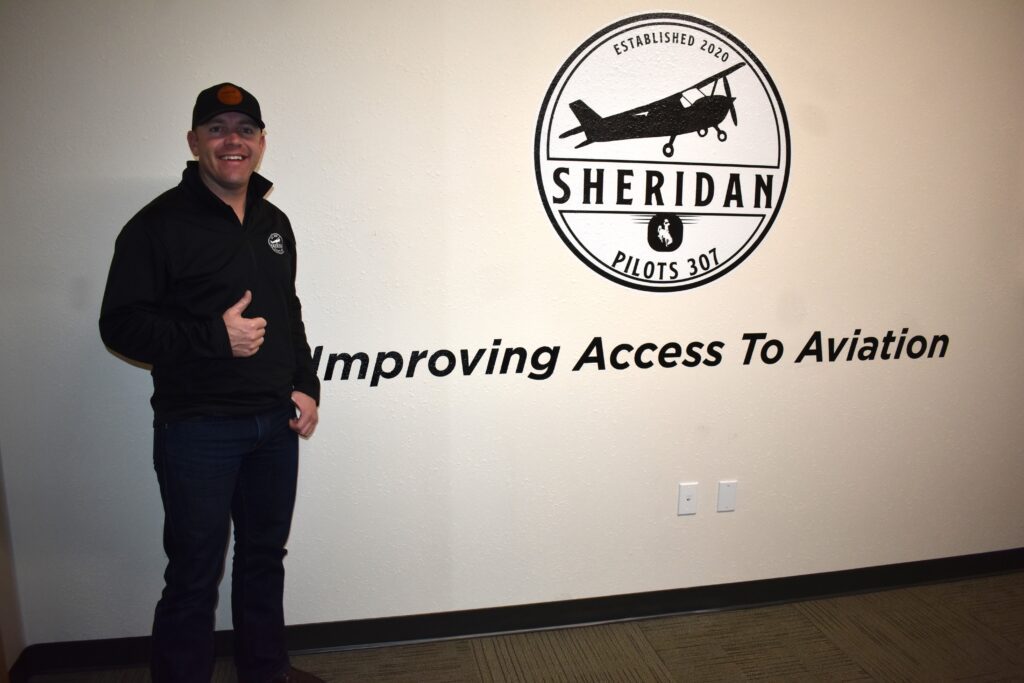 He said they are making a huge push to get kids involved at the local schools. He also said they work with pilots to give them a pathway for training that they need, such as an endorsement to fly a 'tail dragger," which is an off-airport capable plane that can land on grass or sand. They also offer instrument ratings.
Recently, he said another service they have are scenic flights where folks can be flown above their property, mountains, lakes or nearby landmarks such as Devils Tower and Bighorn Canyon.
Anyone interested in the scenic flights can go to Sheridanpilots307.com and see a video of some of the areas that they fly over. These are offered year around, whenever the weather is clear. If the weather is too bad to fly, Grainger said, "That's when we come in the simulator room and fly in here."
For the Pilots Association simulator room, interested adults can pay to use either of the two simulators. Pilots use it as well to maintain proficiency. For students and training, the simulators are perfect for a low-cost way to learn procedures and functions.
He said recently the Pilots Association hosted an event for kids 5 years old and younger with their parents. "You'd be surprised at how well some of the three-year-olds can land an aircraft." He added that they volunteer a lot of their time and they are partnering with other aviation organizations to get kids flying.
He said that there are current aviation clubs at Sheridan & Buffalo High Schools and they are communicating with other local schools as well to establish pathways for kids to get involved in aviation. Before Christmas, the flight school put their 3rd Thursday booth in the Sheridan High School lobby over lunch and captured a list of 30 kids names interested in participating in the aviation Club.
He added that several colleges have aerospace programs around the Country such as Embry Riddle. The Sheridan Pilots Association scholarships will help local student pilots cover the training costs at those programs.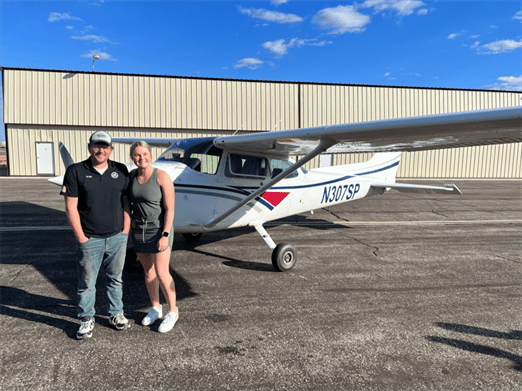 Grainger said that it is never too late to learn to fly and pursue a career in aviation. He said they offer flexibility in their training, bulk hour purchase discount and they enjoy working with anyone who wants to learn to fly. He added that it is currently a male dominated field and he felt they needed more women in aviation.
He talked about some of what he loved about general aviation and how it offers unparalleled freedom to over 5,000 airports around the United States without Commercial Air service.
For Sheridan Pilots 307, he said the school owns two planes for flight training and scenic flights: A four seat Cessna 172 and tandem two seat 1939 piper j-3 cub, the oldest plane on the field. The Cub is used for Tailwheel endorsements, Discovery and Scenic flights. They also have access to another leaseback Cessna 172 to help students keep flying when the flagship aircraft is in for maintenance inspections.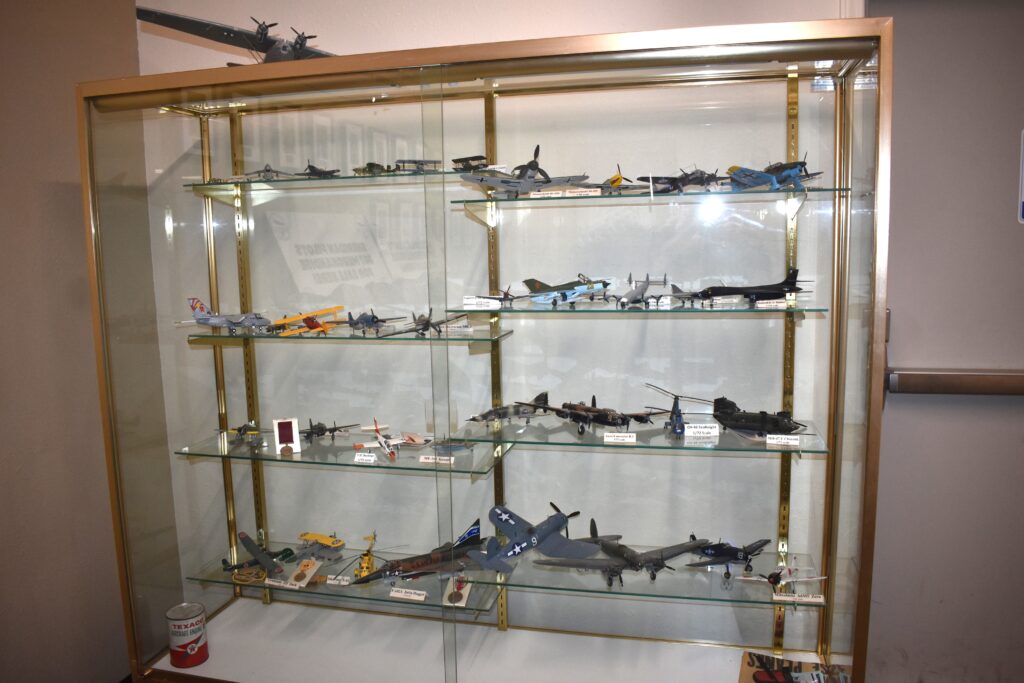 Beyond expanding pathways to aviation for local youth in Sheridan and Johnson Countys, Grainger said the flight school is researching the possibility of adding helicopter, glider and multi-engine training.
Anyone interested in learning to fly, or getting those wheels up can contact J.T. Grainger at (307) 365-2626, visit SheridanPilots307.com or email JT@sheridanpilots307.com