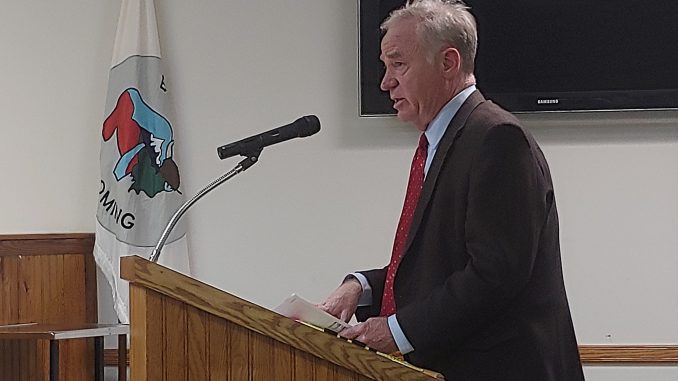 State Senator Dave Kinskey (R-Sheridan, Johnson Counties) spoke with Sheridan Media this week from the legislative session and gave an update on where property tax reform currently sits and which bills are being seriously considered by the legislature.
Kinskey said there have been a number of bills brought to the legislature concerning Property tax reform, but two bills he has been backing have movedforward by a good margin in the senate.
Kinskey explained why there was such a debate on the issue by the senate.
Kinskey said the senate added an amendment that set a sunset on the property tax reform that will put it in effect this year and the next two years but it must be brought back up in the legislature at that time and passed again to remain in effect.
He explained that a second bill for property tax relief he has backed is still in play as well.
These options, according to Kinskey, do not need a Constitutional amendment and if passed would take effect in January of 2024, which was the soonest they could make it effective, but they would be in place for tax year 2023.