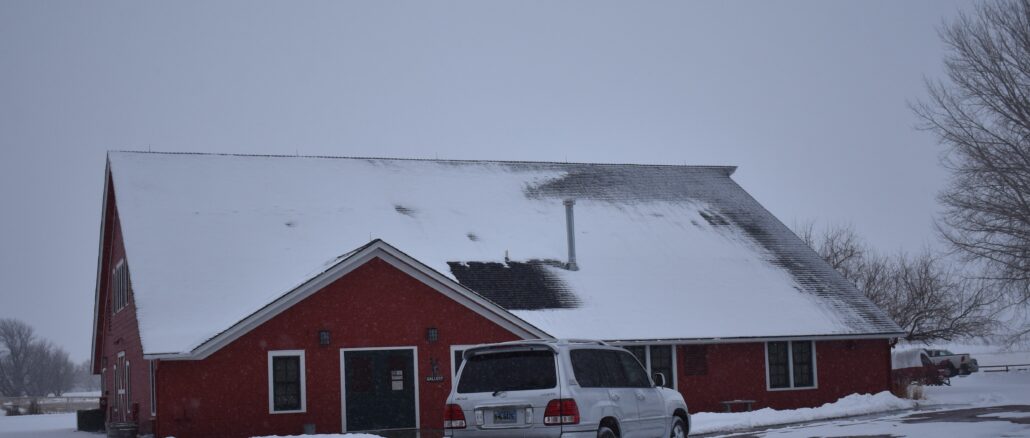 Ucross, the renowned artist residency program in northern Wyoming, will present the internationally acclaimed performer, musician and writer Joy Harjo in a free community craft discussion in partnership with Sheridan College and a ticketed evening of music and poetry at the WYO Performing Arts and Education Center during the last weekend of February.
Harjo recently concluded her third term as the 23rd Poet Laureate of the United States. A member of the Muscogee (Creek) Nation, she was the first Native American to hold the post and the second poet laureate to be appointed a third term in the position's history.
Harjo first visited northern Wyoming 10 years ago for the Sundance Institute Playwrights and Composers Retreat at Ucross. She experienced three weeks of uninterrupted time and space to focus on the creative process on the residency program's 20,000-acre ranch.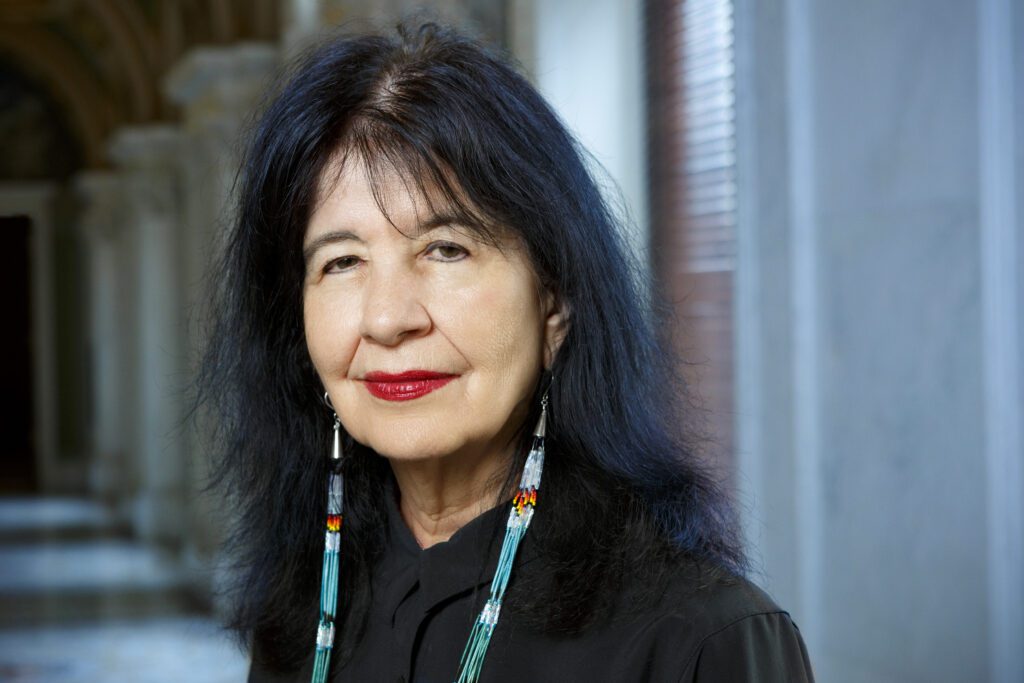 "The imagination finds refreshment in lands rich with plants and creatures of all kinds," Harjo said of her residency. "Ucross is rich in spirit food."
Ucross is partnering with Sheridan College to present a craft discussion with Harjo on Friday, Feb. 24, at noon. The artist will guide the audience through her process of writing, composing and performing. The event, hosted in Sheridan College's Whitney Rooms 234/235/236, will be free and open to the public, with no advance registration needed.
On Saturday, Feb. 25, Harjo will head to the WYO Performing Arts and Education Center. The evening will begin in the WYO lobby at 6 p.m. with a VIP reception, featuring a meet-and-greet with Harjo. Refreshments will be served. At 7:30 p.m., Harjo will take the stage to perform music and poetry. General, student and VIP tickets are available at wyotheater.com.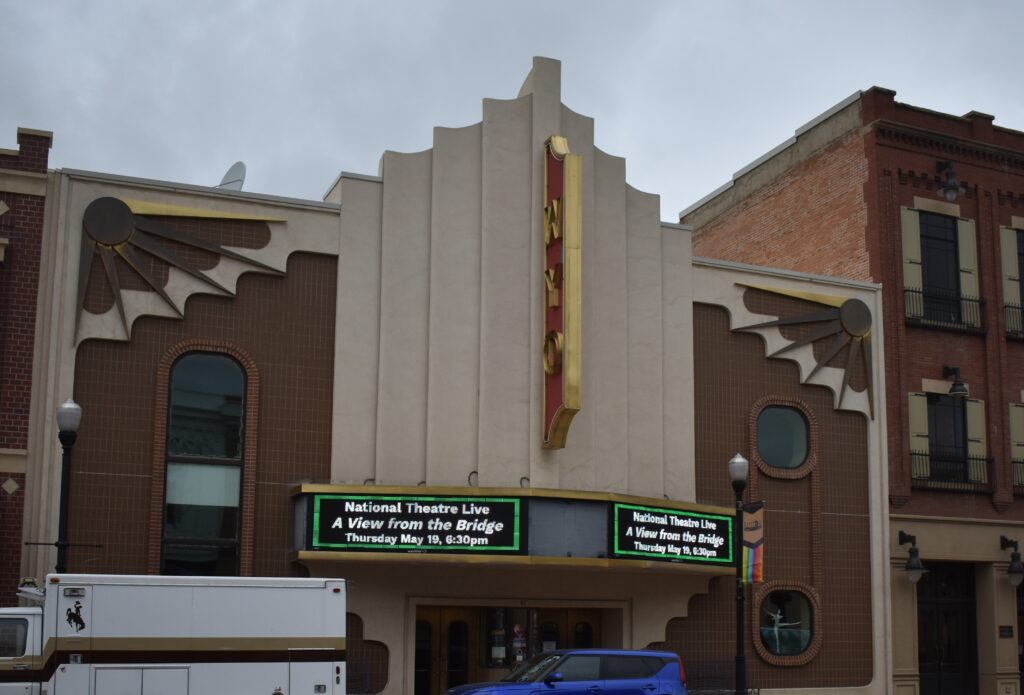 "We're thrilled to bring Joy Harjo, one of the nation's most beloved and respected poets, to our region. This is a can't-miss event," said Ucross President William Belcher. "'An Evening of Music and Poetry with Joy Harjo' is also the kickoff to our 40th anniversary year, which will include many community-oriented events and activities. It's an honor to celebrate this moment with our community, and we are grateful to do so with an artist as inspiring and accomplished as Joy Harjo."
Harjo is the author of nine books of poetry, including the highly acclaimed "An American Sunrise;" several plays and children's books; and two memoirs, "Crazy Brave" and "Poet Warrior." Her many honors include the Ruth Lily Prize for Lifetime Achievement from the Poetry Foundation, the Academy of American Poets Wallace Stevens Award, two NEA fellowships and a Guggenheim Fellowship. As a musician and performer, Harjo has produced seven award-winning music albums, including her newest, "I Pray for My Enemies." She is a chancellor of the Academy of American Poets, Board of Directors Chair of the Native Arts & Cultures Foundation, and is the first Artist-in-Residence for Tulsa's Bob Dylan Center. Harjo lives in Tulsa, Oklahoma.
Learn more at ucross.org.
Located in northeast Wyoming in the foothills of the Bighorn Mountains, Ucross fosters the creative spirit of deeply committed artists and groups by providing uninterrupted time, studio space, living accommodations, and the experience of the majestic High Plains, while serving as a responsible steward of its 20,000-acre ranch. Residencies are awarded to 100 artists each year. Ten artists are in residence at one time, typically a mix of visual artists, writers, composers, and choreographers.
Since the residency program began in 1983, Ucross has supported nearly 2,600 artists, including such distinguished fellows as Annie Proulx, Terry Tempest Williams, Elizabeth Gilbert, Ann Patchett, Ricky Ian Gordon, Bill Morrison, Theaster Gates, Anthony Hernandez, and Tayari Jones. National Book Award winners Susan Choi, Sigrid Nunez, and Sarah M. Broom have been residents, as have Academy Award and Tony winners Benj Pasek and Justin Paul, Emmy Award winner Billy Porter, Pulitzer Prize winners Michael R. Jackson and Colson Whitehead, and three-term United States Poet Laureate Joy Harjo.
Ucross participates in more than a dozen creative partnerships with national organizations that enhance its ability to support outstanding individual artists with residencies. National partners include the Sundance Institute, the PEN/Hemingway Award for Debut Fiction, the Whiting Foundation, the Ford Family Foundation, the Herb Alpert Award in the Arts, the Alley Theatre, UCLA's Center for the Art of Performance, Yale University, the Shepherd School of Music at Rice University, Cave Canem, the Houston, Ballet, and the Berklee Institute of Jazz and Gender Justice.