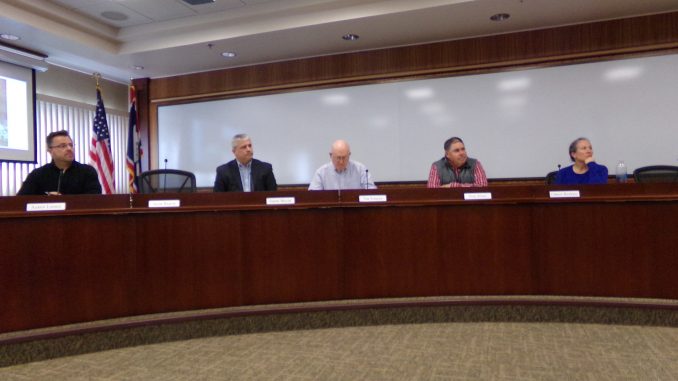 Members of the Sheridan Area Water Supply joint powers board have opted for SAWS and city staff to work on the question of an alternate water supply for the rural water system, rather than forming an Ad Hoc committee for that purpose.
The decision came during the SAWS board meeting Tuesday. The question of an alternate supply was presented by Dan Coughlin, who's the SAWS project manager.
Coughlin's suggestion was that SAWS Board Chair Roger Miller create an alternate water supply committee to develop objectives, scope and recommendations for growth and consistency of water service to the Sheridan/SAWS water service area. He suggested a committee that included two joint powers board members each from the city and the county, together with himself, City Utilities Director Dan Roberts and technical members Dave Engels and Dayton Alsaker.
The proposal was questioned by SAWS board member Tom Ringley, who suggested that any study be left to SAWS and city staff.
In other action Tuesday, the SAWS board accepted the audit for the fiscal year that ended June 30, 2019, and voted to enter a contract with 3 Willow Design LLC to provide a "Brand Basics" package, including a SAWS logo, for $1,650.