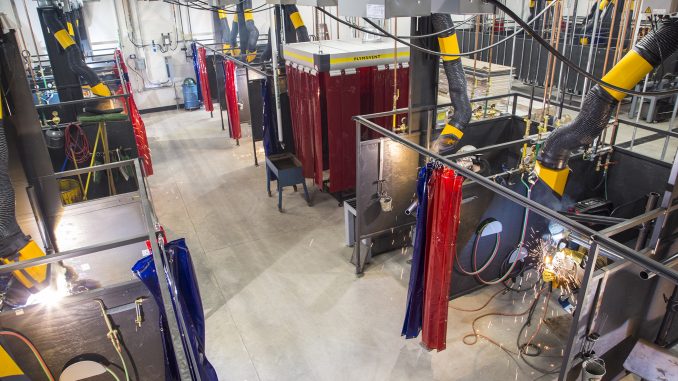 Sheridan College's first class in a new Weekend Welding Certificate course will start on March 6 – and the class is already full, with 15 students registered.
But Brett Burke, who chairs the college's career and technical education division, encourages anyone who's interested in the program to come in and register.
The new course is designed for those who want to further their education but who have full-time jobs. Classes will meet Friday nights and Saturdays for a year, and the course follows the same 30-credit curriculum as the traditional Welding Certificate program offered by the college.
Estelle Castillo-Garrison, who's vice president for academic affairs, said many of those enrolled in the class registered at the end of an information session on the course held in late January.
In addition to applying for the program itself, Castillo-Garrison said those who registered for the class could also apply for scholarship assistance through the state's Wyoming Works program.
The Weekend Welding Certificate course is also being provided at Gillette College, and students in both gain an overall understanding of welding machines, processes and hands-on proficiency. The certificate also transitions seamlessly, without loss of credit or time, to the colleges' Associate of Applied Science degree program.