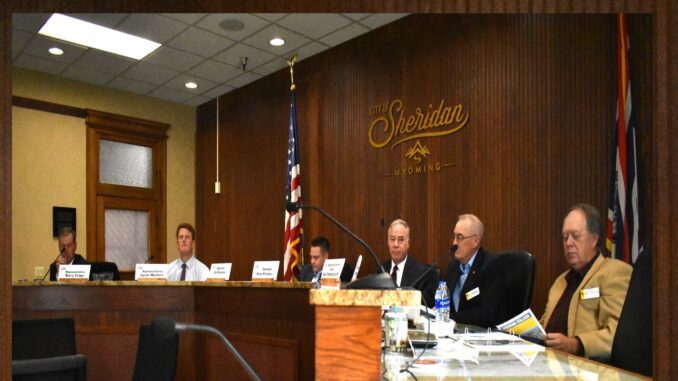 Sheridan County School Districts 1, 2, and 3 superintendents met with the Wyoming Legislators at the Sheridan Chamber of Commerce Legislative Forum on Tuesday, Nov. 29 at Sheridan City Hall.
Legislators attending were Senators Bo Biteman and Dave Kinskey, along with Representatives Barry Crago, Mark Jennings, Ken Pendergraft, and Cyrus Western.
Pete Kilbride, Superintendent District #1, shared some celebrations about SCSD#1.
He also talked about two resolutions that were put before the WDE meeting last week. One concerned corporal punishment in schools.
He said they are drafting some language to make that clearer to protect the teachers.
The other one was concerning the special ed high school students, saying that these students meet their goals, but at the end of the day these kids are counted as dropouts. He asked Laurel Main, Special Ed director for SCSD#1 to talk about the special ed kids.
She said that the kids are held to a standard, and their progress is measured annually.
She respectively asked the legislators to consider this resolution.
Superintendent Chase Christensen at SCSD#3 talked how SCSD#3 supports the two resolutions that Kilbride mentioned, and he talked about how the school is performing, and what the legislators could do for SCSD#3 moving forward. He said that the WDE is doing a tremendous job, of keeping the districts in the state on the fore front of the research that is available, and they are providing great opportunities for some high dollar professional development that is being provided for free.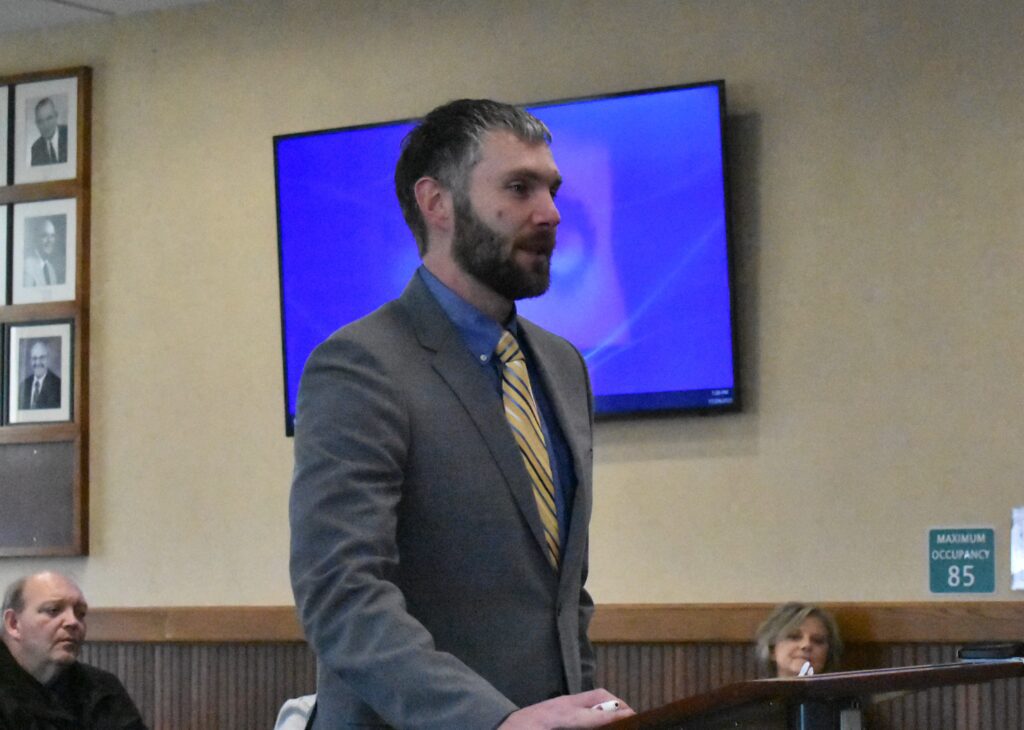 In this way, he said, the teachers are able to get ahead of the curve at what they provide for the students. He said the goal is that 95% or better of the students are proficient in reading.
He mentioned how the college and the school districts work together, and the funding the state gives the college helps all the schools, especially with concurrent and dual enrollment for high school students. "Don't think that these are two separate entities," he added.
He also talked about small school funding.
Kinskey added this about small schools.
Superintendent Scott Stults, SCSD#2, mentioned to the legislators about the K-12 literacy program, and how what District #2 is doing is working, and they should not have to change what they are doing to conform with the new model that the WDE supports. He referred to the legislative forum held on Monday, November 21, at SCSD#2 board room.
Kinskey said this about the wording that they could add to the legislation.
Stults said he agreed with the wording, and he liked the sustainability wording.
Kinskey felt the state shouldn't tell the districts that they have to use the phonics system instead of using what works for each child. Some kids just don't read phonetically, they just start reading. The teacher might be slowing the student down by trying to teach them to read phonetically. "We'll see what we can do on the senate floor," he added.