Earlier this month, developers presented four proposed developments to Sheridan County commissioners in a bid for at least a share of $340,000 the county is offering for affordable housing in the county.
The fourth proposal, StoneRidge Meadows Phase II, would be built in Ranchester.
In a recent public presentation on the project, Swayne Redinger said 30 lots would be developed on a site just under 7 acres. The site is north of the existing StoneRidge Meadows Phase I Subdivision.
Redinger is a managing partner of StoneMill Construction, which owns and would develop the site.
He said 12 of the lots, on the south side of the street, would be single-family, and on the north side would be 18 duplex residences. Paving, he said, would be concrete.
The proposed development is within Ranchester town limits, so full services would be provided by the town of Ranchester.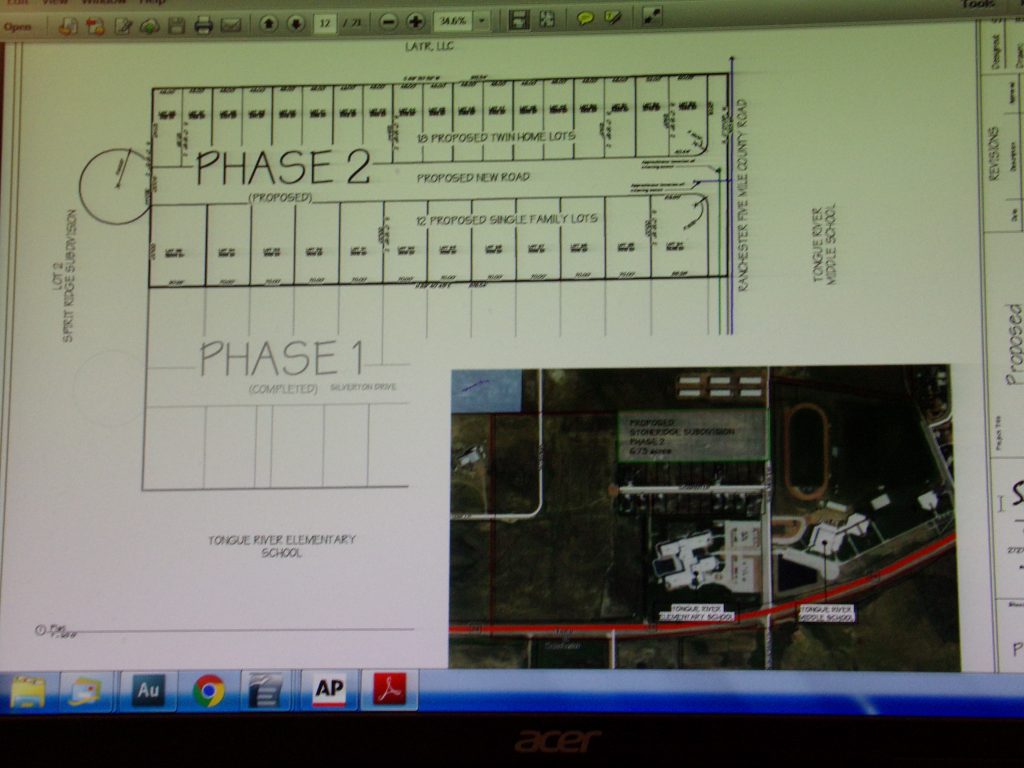 Redinger said the development is within walking distance of the new Tongue River Elementary School and Tongue River Middle School. Redinger said the area is close to the mountains and close to Sheridan.
StoneMill Construction LLC has been in business since 2001 and has developed five similar subdivisions in the Ranchester community.
County Commissioner Nick Siddle, who moderated the public meeting at which the projects were presented earlier this month, said commissioners will decide how to apportion funds, whether to one of the four projects or shared among two or more.