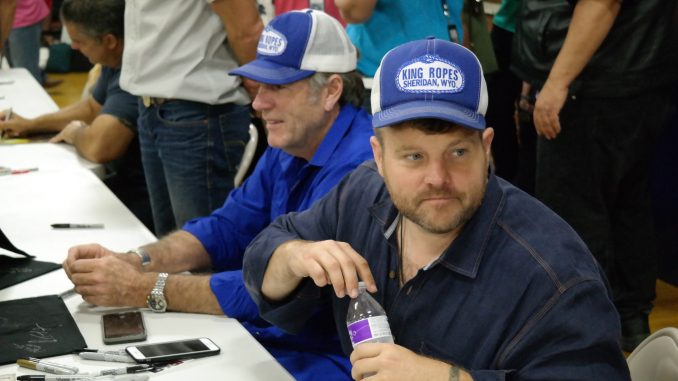 The St. Francis Animal Shelter in Buffalo will be having a fundraising event next month, and two actors from the "Longmire" television series will be attending and bringing items from the show to auction.
Jennifer McCormick, with the St. Francis Animal Shelter, explains why Robert Taylor and Adam Bartley decided to help the local shelter.
The shelter's "Speakeasy Soiree" will feature Adam Bartley performing with the Buffalo High School Jazz Band, dinner, silent and live auctions, drinks, and music by the Instigators and starts at 6pm.
Tickets for all of the events are $100 each, or $20 each for just the dance with the Instigators, which starts at 8pm.
The event will be Friday, March 6th at the Bomber Mountain Civic Center and are available at the St. Francis Animal Shelter.
Contact the shelter for tickets or more information at (307) 684-1738, or email at sfasfundraiser@gmail.com