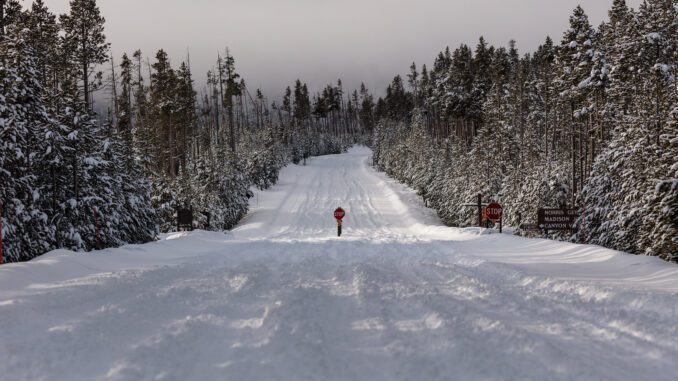 After months of being closed due to the flooding, the North Entrance to Yellowstone National Park is now open, but most of the roads inside the Park will soon no longer be accessible to motor vehicle traffic.
The West, South and East entrances to the park are scheduled to close on Tuesday, so that snow can gather on the roads for the upcoming 2022-23 winter season.
The park annually closes the roads at this time of year.
Only the North and Northeast entrances will remain open to motor vehicle traffic, weather permitting, so that motorists can travel between Gardiner and Cooke City, Montana.
If there's enough snowfall, the park is scheduled to reopen the West, South, and East entrances to snowmobile and snow coach traffic on December 15th.
Snowplow crews won't start clearing the closed snow covered highways until around middle-March next year, and motor vehicle traffic won't be allowed back into the park, until sometime between middle April and middle May, depending on which entrance to the park is used.