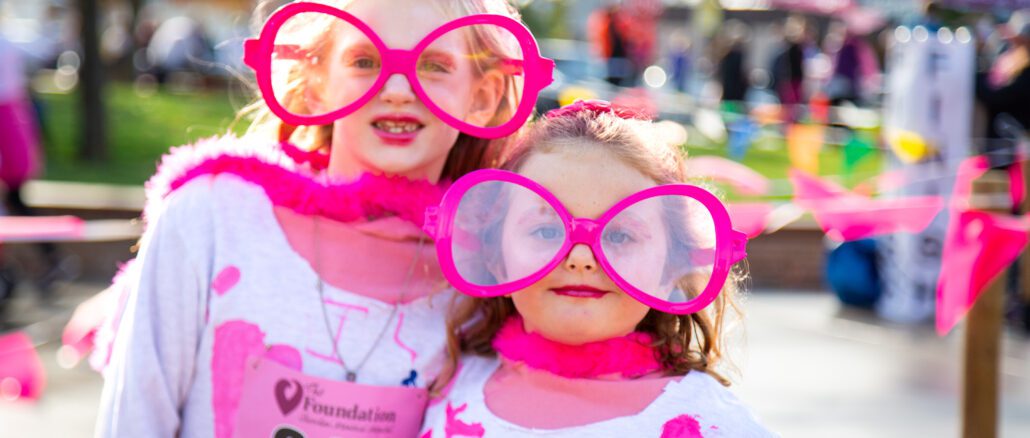 On Saturday (October 15) a sea of pink covered Whitney Commons. Close to 400 people gathered for Sheridan Memorial Hospital Foundation's 14th Annual The Link to help support patients and families at the Welch Cancer Center. The event was a day of "hope, healing, awareness, and raising funds for our friends and loved ones…"
Funds raised during the event help support the screening and early detection of all types of cancer for patients at Sheridan Memorial Hospital.
The event began as an idea to support mammography. Each year the event has grown and evolved. Now it is one of Sheridan's largest events that gathers community members to show support to those who are going through diagnosis, treatment and recovery. Many who walk/run show up to honor a lost loved one. View Photos Below
Ada Kirven, of Sheridan Memorial Hospital, shares some information on the event. Video from Sheridan Memorial Hospital's Facebook Page.