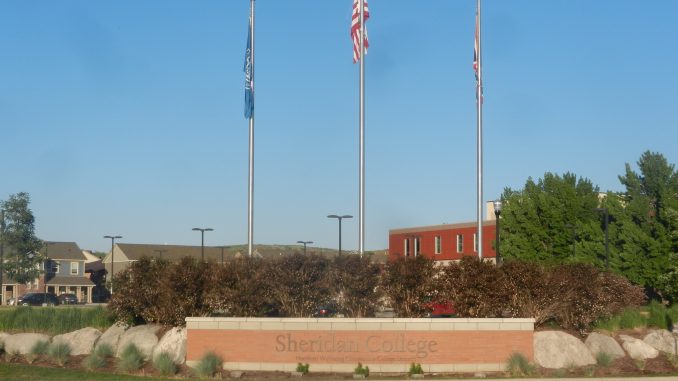 With enrollment numbers increasing, and financial projection numbers in the black, the Northern Wyoming Community College District Board Of Trustees is trying to get Sheridan College more involved in the community.
Recently, the board gave President Dr. Walter Tribley a 5-year contract instead of the regular 3-year rolling contract.
In the past school year, the College started offering some evening classes as well as a few classes at the Tongue River Valley Community Center in Ranchester.
Board Chair-woman Debra Wendtland says things are still being worked on in regard to the Gillette College separation, but momentum is starting to build within the Sheridan and Johnson County campuses and the board wants to keep it going.
"We find ourselves in a position where we can look forward to increasing our community engagement going forward, which means working on bringing athletics back. That was a promise that was made by this board and this administration and we are doing that."
When the covid outbreak started in 2020, the District was projected to have a financial loss of $4.2 million and as a result the athletic program ended up being cut.
Dr. Tribley has said he is hopeful that at around the start of next school year, he can make a recommendation to bring athletics back, and if so, the earliest it would start would be August of 2024.