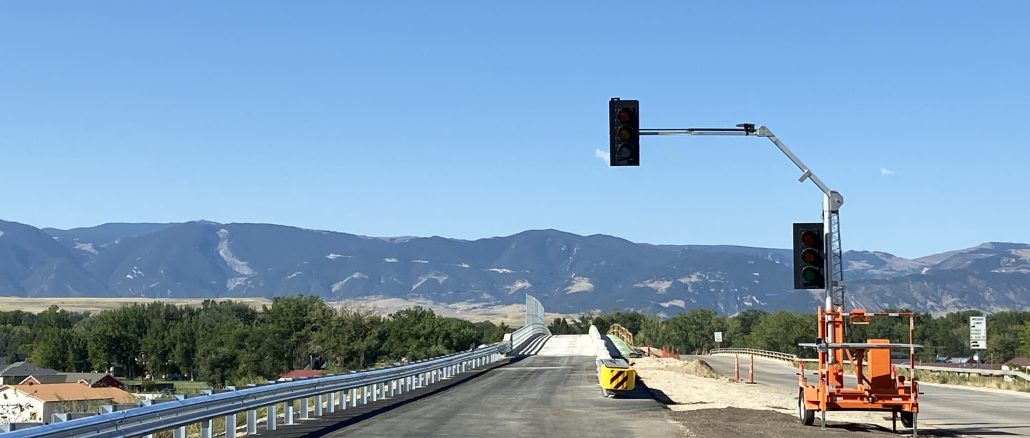 The new bridge over the railroad on the east side of Ranchester is ready to open, but not all motorists will be able to cross it at once.
WYDOT has announced that work has been completed on the eastbound lane of the new Ranchester railroad bridge on US Highway 14 and are preparing to switch traffic onto the new bridge section sometime on Tuesday, September 6th.
All traffic will be utilizing the new eastbound lane.
Vehicles will encounter a traffic signal at both ends of the project area, which will direct one-way traffic over the bridge.
The speed limit will be posted at 20 MPH.
The wait time should be approximately 2 minutes, but will be adjusted accordingly depending on traffic volume.
Once traffic is switched over to the new bridge, workers will demolish the existing bridge and begin work on the westbound lane.
WYDOT says work is behind schedule but is expected to be completed by spring 2023.