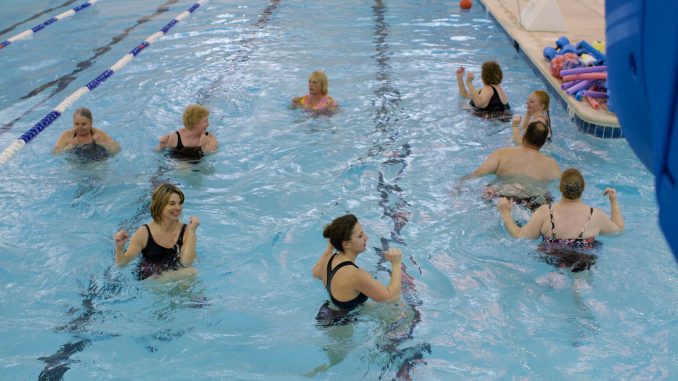 The swimming pool at the Sheridan County YMCA can be compared to a small waterpark.
According to Executive Director of the Sheridan County YMCA Liz Cassiday, the pool at the Y has many features that create a fun and healthy experience. The pool has six 25 yard lanes, two water slides, a climbing wall and a vortex.
The pool includes a zero-entry (a small ramp) that allows the younger first time swimmers time to become comfortable with the water while feeling secure. This zero-entry also assists seniors who may have trouble using the ladders or steps due to joint pain or other factors.
The pool's schedule can be found here. But for the month of August, the Y has an option for parents and kids trying to beat the heat before the school year begins.
To learn more about the YMCA aquatics and view the many programs, click here.