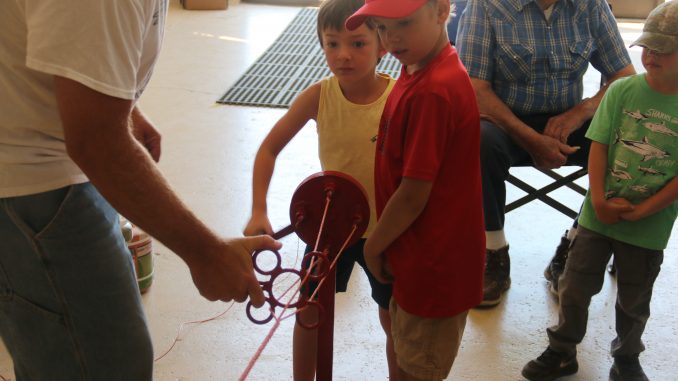 One Sheridan area resident decided whenever he reaches the end of his rope, he'd make more.
Fred 'Slick' Mueller is a retired machinist and built his first rope master machine back in 1957.
Some machines have 3 hooks to make rope, while others have 4 or 7 to make thicker strands.
Since then he's made about 850 of them that have been used all over the U-S as well as Canada, Mexico and Australia.
He says the problem now-a-days is that the machines have become less profitable.
"They're getting too expensive to build and the demand for them is there, if I could build them, but I couldn't afford to hire a machinist to do the machine work on them and so I said I just quit building them."
Mueller adds one thing about making rope is that you need to make it longer than what you want, because you have to allow for shrinkage.