The Fourth of July, America's Independence Day, is a time of getting together with family, and watching fireworks displays either at a rural home, or watch a large professionally arranged display, and celebrating our country.
Fireworks have been a part of the Fourth of July for many years, and people have warned of the dangers of improperly used fireworks. In the Daily Enterprise, Tuesday Evening, July 5, 1910 So far as known there wasn't a kid in Sheridan who so much as burned his fingers yesterday by firecrackers or "sizzers."

Which was a good thing in 1910 and is always a good thing when there are no injuries. If one chooses to have a home fireworks display, here are a few safety tips to make sure your Fourth of July is safe and enjoyable.
First thing to remember is that within the Sheridan city limits, fireworks are illegal. Residents are urged to take in the commercial fireworks displays being offered around the area. All the national forests have fireworks bans as well.
According to the National Fire Protection Association, around 20,000 fires are started by fireworks each year. Nationwide, over 9000 injuries that require medical attention are treated during the month of July.
Dr. David Nickerson, MD, who is the medical director at the Urgent Care Clinic at the Sheridan Memorial Hospital, said the most common injuries are burns, but there is also the risk that more serious injuries can be caused by exploding fireworks. The majority of burns are on the hands and arms.
"Don't let young kids handle fireworks," he said. "Sparklers are not safe for young children, as they burn at very high temperatures and burns from them are a common cause of injury on young children."
He said that older kids, who are more daring, should be supervised. The main danger for older kids are Roman candles and bottle rockets. "Don't point them at anyone," Nickerson said.
Firecrackers can explode and cause even more serious injuries, and firecrackers should not be placed inside cans or other containers, as the shrapnel from the explosion can be very dangerous. He added that the handler should always light only one firework at a time, and don't try to relight a dud. "Sometimes the firework won't go off, and people can be injured when they approach to re-light it and then the firework explodes."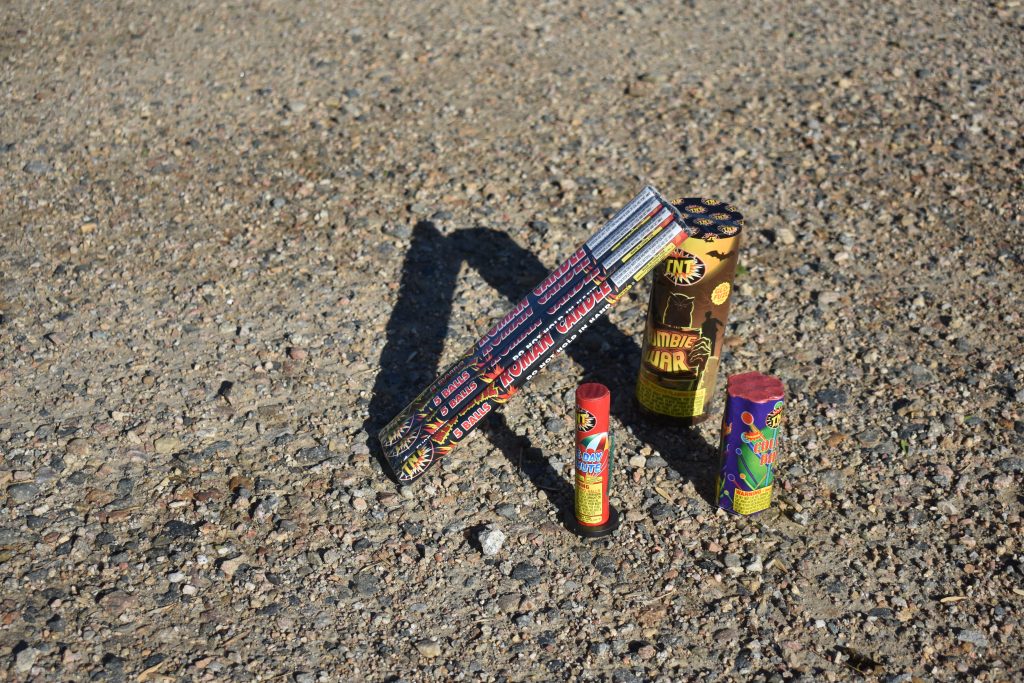 Some other basic safety rules are: Do not hold a lighted firework in the hand, except for those, like sparklers, that are designed to be hand-held. Never light fireworks indoors; keep a safe distance from lighted fireworks; and people who are impaired should not light or handle lighted fireworks.
Eye protection should be worn as well. Nickerson said about 20% of eye injuries are caused by flying objects.
He added that Wyoming ranks seventh in the nation, per capita, in the number of fireworks purchased, and ranks sixth in the nation in fireworks injuries.
Fires can be a danger in handling fireworks as well, especially in a dry year, make sure the area that you are using for fireworks is free of dry grass, or anything combustible. Have a hose or a fire extinguisher nearby to put out any fires quickly and never direct a firework towards another person, or an animal, house or vehicle. It is best not to shoot off fireworks on a windy day, as wind can carry sparks a long distance.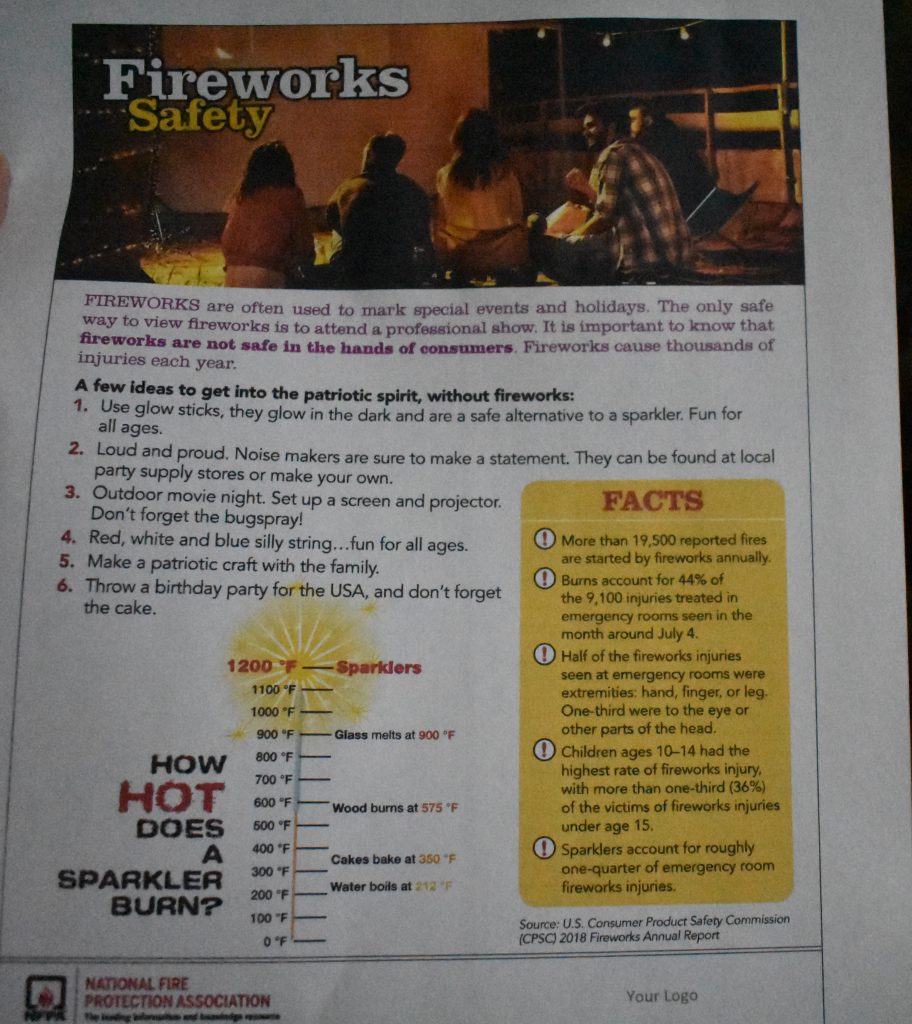 Have a safe and happy Fourth of July everyone.