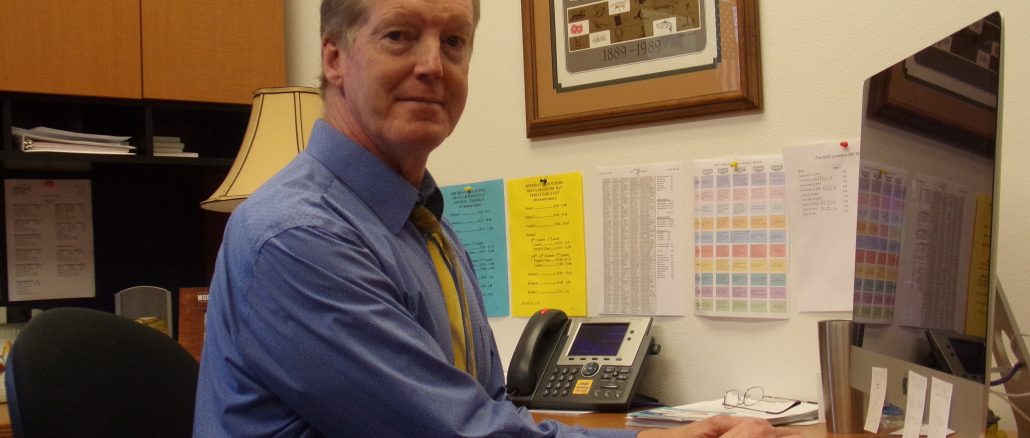 Sheridan High School Principal Brent Leibach said he wanted to end his career in a place both physically and mentally that he felt really good about.
He said that's true in both cases as he's announced that he'll retire at the end of June as principal of Sheridan High School.
Leibach said Sheridan County School District 2 is proud of its record, but the district constantly looks for ways it can improve.
During his six years as principal of Sheridan High School, the school has tallied up a number of awards and recognitions, including being named by the Washington Post in 2016 and 2017 as one of America's most challenging high schools.
Leibach said he's been an educator for nearly 40 years, including more than 20 years with his first teaching job in Sidney, Montana. He joined School District 2 12 years ago as assistant principal at Sheridan Junior High School, then spent five years as principal at Highland Park Elementary School before becoming principal at the high school. While he was principal at Highland Park, the school was named a National Blue Ribbon School.
Leibach officially ends his tenure with School District 2 on June 30, when his current contract with the district expires, and he's still considering retirement plans.
He said he knows he'll try to spend more time with his daughters and their families. He said both daughters live in Helena, Montana. He said he isn't opposed to the idea of taking over something else if it interests him, but at the same time, he isn't in a hurry to take on anything new at this time.
Whatever he does, he said his plan at this time is to stay in Sheridan. This community, he said, has treated him well.