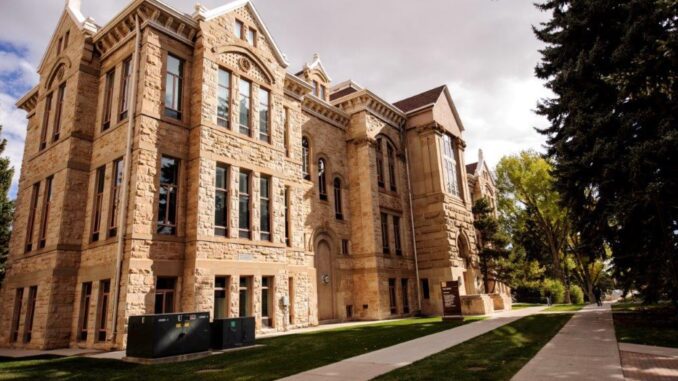 More than 60 rising juniors will have the opportunity to experience college life during the 38th annual Summer High School Institute (HSI) July 10-30, at the University of Wyoming.
The students were selected from high schools across Wyoming. UW offers them an opportunity to achieve intellectual and personal growth, cultivate their leadership capabilities and measure their capacities and interests.
Each student is enrolled in two college-style classes: a physical and natural world class, and a human culture class. As part of their classes, students may participate in various field trips that allow them to apply conceptual knowledge to actual problems or situations.
While appearing on Sheridan Media's Public Pulse program, UW Director of Institutional Communications Chad Baldwin told listeners HSI gives students an opportunity to experience a small taste of college life.
UW faculty members will teach problem-centered classes ranging from acting to scientific study in DNA and criminal justice. According to Baldwin, these classes are focused on learning, rather than on homework, tests and grades.
Baldwin admits the program has some recruitment elements, allowing Wyoming students to see and experience some of what UW has to offer them.
The three-week program also includes extracurricular activities, such as guest speakers, workshops, films, performances, athletic activities, visits to museums, enrichment excursions, a talent show and community service.
From Tongue River High School, Hailey Rehder was selected to participate in the program. Willie Branson, Joseph Harper, Maggie Johnson, Dillon Lemon, Madison "Maddy" Miller and Katelyn Reckard were selected from Sheridan high School.
High school administrators, counselors and teachers have guided students through the application process. Selections were based on an application letter, a personal statement, a letter of recommendation, academic performance and extracurricular activity involvement.