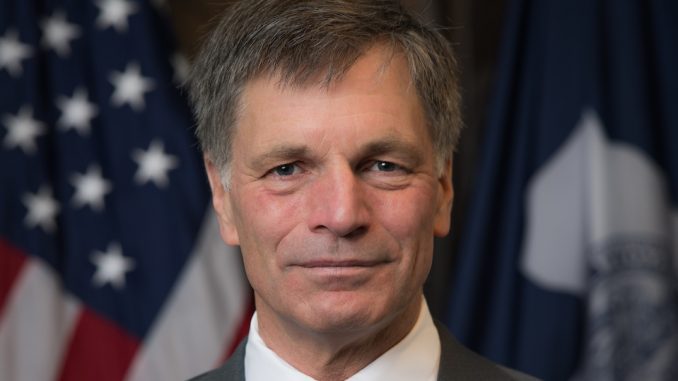 Wyoming Governor Mark Gordon joined a coalition of 16 governors taking aim at a proposed Biden Administration rule that would penalize companies engaged in traditional energy development. Sheridan Media's Ron Richter has the details.
The letter that was sent to President Joe Biden and U.S. Securities and Exchange Commission Chairman Gary Gensler opposes a proposed rule that would require publicly traded companies to make detailed disclosures about climate-change risks and greenhouse gas emissions. The coalition of governors view the rule as prejudicial to business and a disservice to investors by increasing compliance costs, necessitating speculation and disclosures that the federal government is not properly equipped to judge.

Wyoming Governor Mark Gordon said this is yet another example of shortsighted federal overreach targeting Wyoming's energy industry. Gordon said while energy prices are skyrocketing, the Biden Administration continues to use its powers to suppress free markets and discourage oil and gas investment, rather than cultivating market solutions to climate concerns. A copy of the letter may be found here.