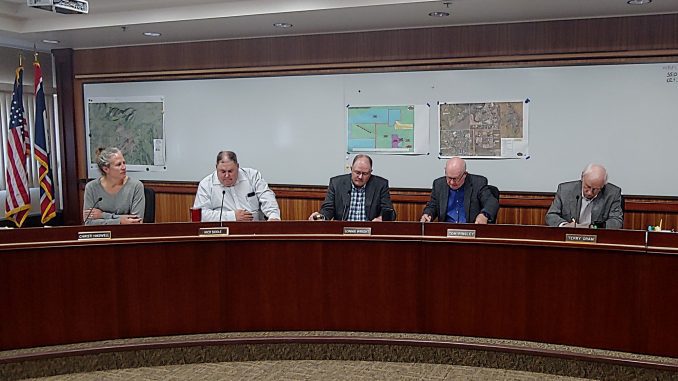 The Sheridan County Commission has voted to reject the bids they received on the Wolf Creek Road project.
County Engineer Ken Muller explained that the project is a cooperative effort with the Town of Ranchester for a portion of Wolf Creek Road within their town limits.
Muller said the road is in pretty bad shape but the county and the town can hold it together and maintain it until they can re-bid the project, which Muller thought would be this fall or winter in preparation for the project to be completed in 2023.