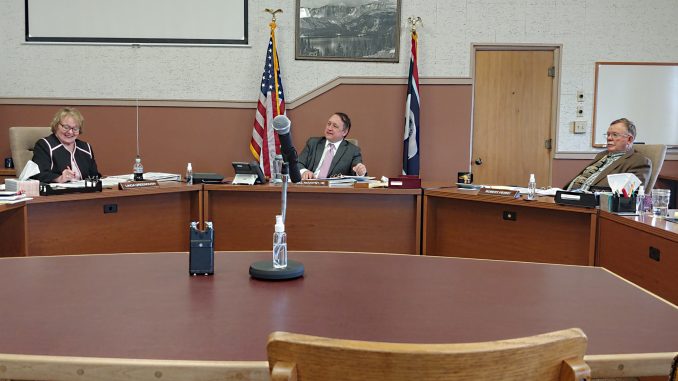 The Johnson County Commission has set their final bill pay date as June 29 from 9 to noon, for final business to be transacted with the county for fiscal year 2021-22.
The commission also discussed their date for adopting the final budget for 2022-23.
The county must report their budget to the state on Monday, July 18 so they set that date to adopt their final budget, which is set for 9 a.m.
Also discussed and approved was a request from County Clerk Vickie Edelman to close her office except for recording and elections business for the Primary Election August 16 and the General Election November 8 to allow employees to concentrate on elections.