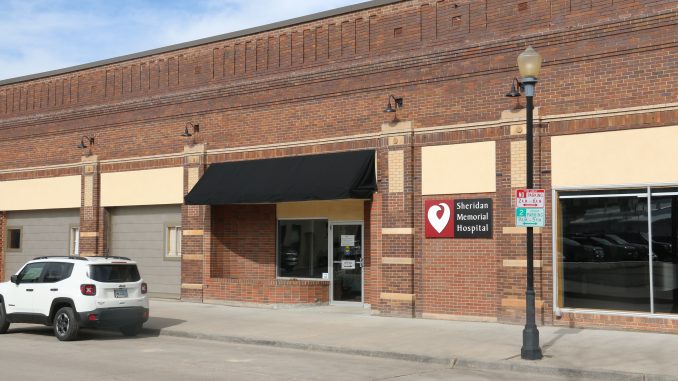 Patients that live on the south side of Sheridan or in Southern Sheridan County soon won't have to travel to the other side of the city to get some of the services provided by Sheridan Memorial Hospital.
In a special meeting, the board approved a budget of $360,000 for renovations as well as putting in new furniture, fixtures and equipment, in the building that the hospital owns on the northeast corner of South Gould and East Works Streets.
Part of the plan is to clear out most if not all of the Internal Medicine Area on the north side of the main hospital building and move it to the downtown building.
The space in the main building would then be used as part of a bigger ambulatory care plan for the community.
Holly Zajic is the hospital's Chief Ambulatory Officer.
She says some physicians will be transferred from the main building to the downtown one, and there's an opportunity to add on positions.
"Our internal medicine care team, some of those providers that are housed up here, are going to be going downtown to our primary care, and then we're going to be adding additional physicians to the primary care complement that's going to be downtown. Looking where our physicians are placed within our current medical office building here, we'll be able to house some of our general surgeons down there as well."
Zajic says the hospital hopes to get the downtown Sheridan building renovated and operational by late July or early August.