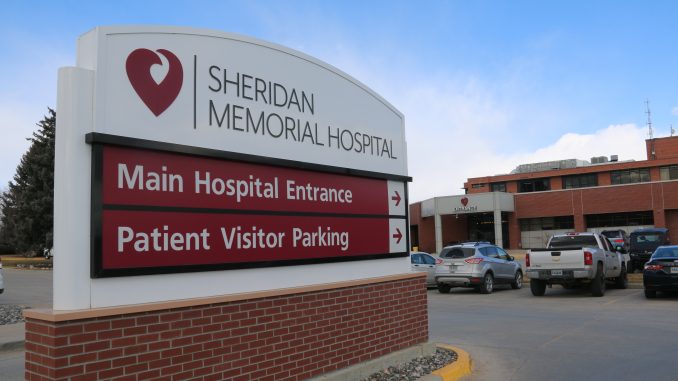 Employees at Sheridan Memorial Hospital have not only received pay increases for what they've had to deal with during the COVID pandemic, but also for how things have changed outside of hospital job life.
Several months ago, the hospital Board of Directors voted for a total of $1.8 million in pay increases to critical personnel, or those who had to care for high-risk patients during the pandemic.
Earlier this year, the board approved a 3% increase in pay across the entire hospital, to help employees deal with cost of living increases.
This past week, there was another $1.8 million dollar total increase for staff, consistent with a market compensation study.
Hospital CEO Mike McCafferty says the pay increases were necessary, so that the hospital can be prepared to take care of the community in the ways the hospital wants to take care of the community.
"All of these things have an impact on the people in this community and I can't say that through these increases we're going to solve everybody's problems associated with the increase in inflation but we're going to do our best to stay competitive and hopefully these kinds of things make an impact for our people."
At its recent board meeting, Catherine Bealer was named the new Chief Nursing Officer.
She was the Chief Clinical Officer and will now oversee nursing services across the inpatient areas of the hospital.