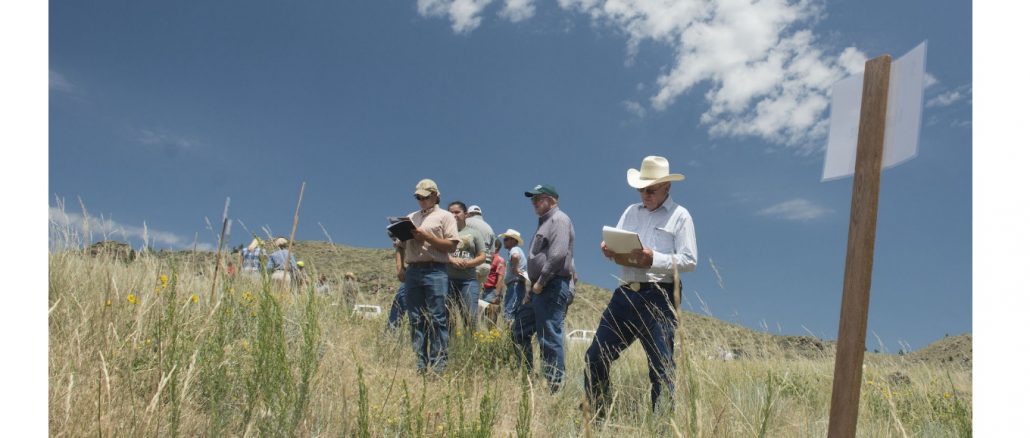 The University of Wyoming Extension has announced workshops about invasive grasses and weeds scheduled in early May will take place in Gillette, Sheridan and Sundance.
Sponsored by University of Wyoming Extension, the free public workshops — all covering the same topics — each scheduled for 3-6 p.m. in:
— Gillette: Tuesday, May 3, George Amos Memorial Building Cottonwood Room.
— Sheridan: Tuesday, May 10, UW Extension Center, 1090 Dome Loop.
— Sundance: Tuesday, May 17, Crook County Courthouse Community Room.
According to the Extension Office, these workshops are for those wishing to learn more about identification and control of invasive species, and to learn about their economic effects.
The list of invasive grasses found in Wyoming includes medusahead, ventenata, cheatgrass and bulbous bluegrass; and weeds include Canadian thistle and leafy spurge.
"Invasive species are one of the biggest problems that producers are facing," Alex Orozco-Lopez, the agriculture and natural resources educator for UW Extension in Crook County said.
According to Orozco-Lopez, invasive species can reduce forage availability, quality and species diversity; and have an economic impact in reducing the forage available for livestock and wildlife.
"The most effective way of controlling these species is through early detection and managing them early to keep them from spreading," Orozco-Lopez said. "Workshop will help identify these species and provide information on cost-effective ways of managing invasive species."
Snacks, water and soft drinks will be available to participants. Each workshop offers three continuing-education hours for commercial pesticide license holders.
For more information about the workshops, email Orozco-Lopez at aorozcol@uwyo.edu or Jaycie Arndt, UW Extension assistant educator in Sheridan County, at jarndt1@uwyo.edu.