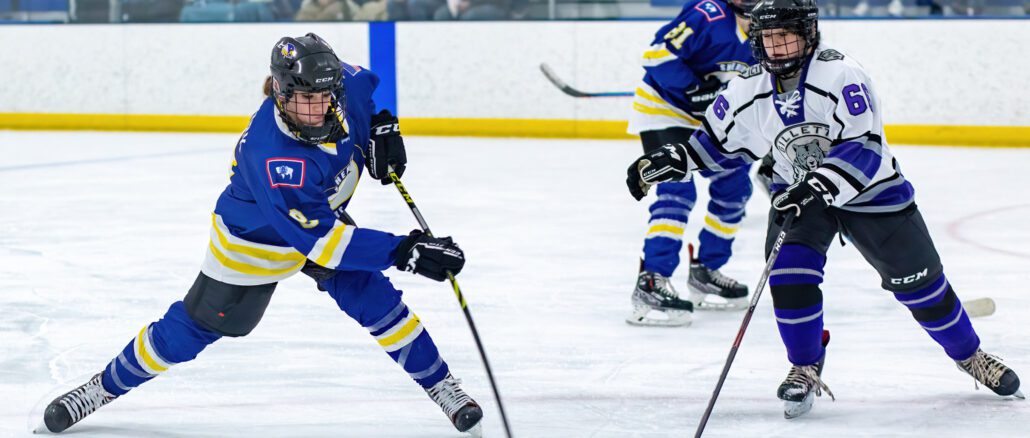 The Sheridan 19U Lady Hawks faced off against the Gillette Grizzlies Saturday afternoon at the M&M Center in Sheridan. The Hawks started off strong, scoring the first goal of the game just moments into the first period. However, the Grizzlies answered back just a minute later, evening the score to 1-1. The first period ended with the Grizzlies ahead 2-1, despite the Hawks leading in shots 14-11.
The second period was a back-and-forth battle, with the Hawks leveling the score 2-2 just two minutes into the period. The score remained tied until the end of the second period, with the Hawks leading in shots 30-13.
The third period was a battle, with both teams fighting for the win. The Grizzlies scored two minutes into the period, putting them ahead 3-2. Despite their best efforts, the Hawks couldn't close the gap and the game ended with a final score of 3-2 in favor of the Grizzlies.
However, the Lady Hawks were not deterred and came back stronger on Sunday and dominated the Grizzlies with a final score of 3-1, with a total of 59 shots on goal for the Hawks and just 13 for the Grizzlies.
Photos by Steven Schreffler
Buy Photos
Buy Photos